WHAT'S NEW
Corona infection doesn't stop ... sad sad sad
Due to the state of emergency, we will be temporarily closed until September 30th.
Thank you.
PBP (Private Bottling) whiskey from our shop was released in March 2020.
The bottler is Whiskey Find (Taiwan), and the whiskey is Ruadh Maor.
Ruadh Maor is another version of Glen Turret whiskey.
Whisky cat whos name Towser is very famous in the Guinness Book of Records had lived in distillery.
Our bottle is a label that my cat Hime Yama dreams of her big senior Towser.
The back version of Glen Turret, which is 10 years old and is not usually released much ... It is a peated Ruadh Maor.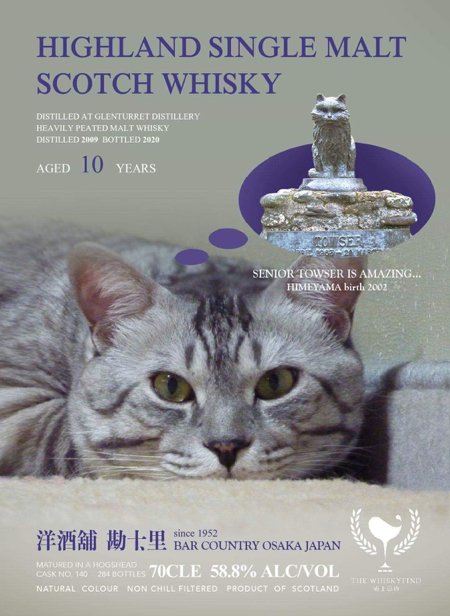 New arrival bottle information
Half shots are available for shots over ¥ 4,000 per shot.